NOTE: Your publication must be complete before the invoice is sent out, in order for this to work. It will not work if you send invoices before the publication is complete.
You will ned the URL of your digital flipbook. Go to the flaplan overview of the issue > Select Auto Publish Options > Select Preview > Copy the url in the address bar ready to paste into the link field.
Go to System Settings > Under Publications & Bookings > Select Publications > Under the Issues tab locate the issue and click the edit icon to the right of the row > Paste the URL of the digital flip book into the Link field > Click the save icon.

Next add the publication link token to the invoice email. This provides the client with a direct link to the digital flipbook from their invoice.
To add the token to your invoice email document template > Go to System Settings > Under Admin > Select Document Templates > Open the Invoice Email document template > Click the area in the editor where you want to add the link > Go to the tokens on the left-hand side and hover over Invoicing then select Publication Link > The link below will be added > Click Save.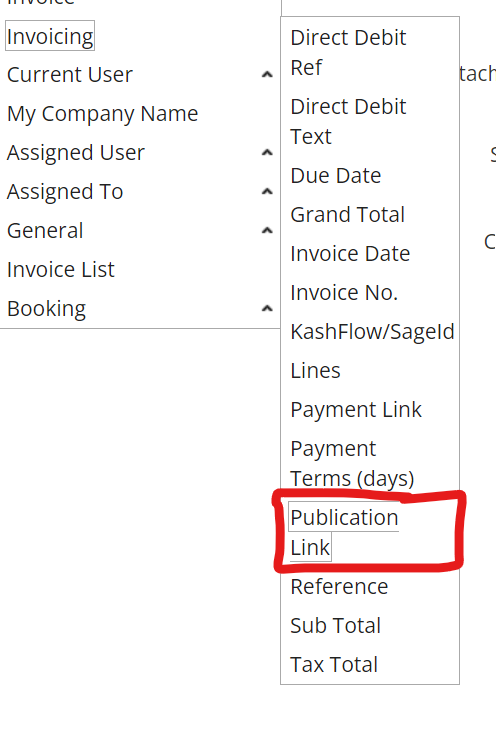 The link will appear in the editor as below:

When you send the email the link will appear in the email as below displaying the Publication name and issue.